WE MAKE AN AMAZING PATENTED RUBBER
Try it yourself on our new puncture PROOF bike tyres.
Gecko Rubber was set up in the South West of the UK in 2004 with a research & development grant and a kind loan from the bank. With this funding and the help of some excellent, often local, suppliers and industry partners we have developed a new expanded rubber technology.
This new patented material possesses outstanding physical and dynamic characteristics with excellent vibration isolation, damping and shock resistance properties and lends itself to a wide range of applications.
Our first major product using this patented technology is a puncture resistant bicycle tyre. With over 30 years experience in tyre manufacture we have recognised that our Gecko rubber technology offers a new way of producing puncture resistant/low maintenance tyres as well as offering significant recycling, safety, weight and cost saving advantages.
We do believe this technology can successfully fill the gap between traditional pneumatic rubber and polyurethane foam/solid rubber tyre technologies.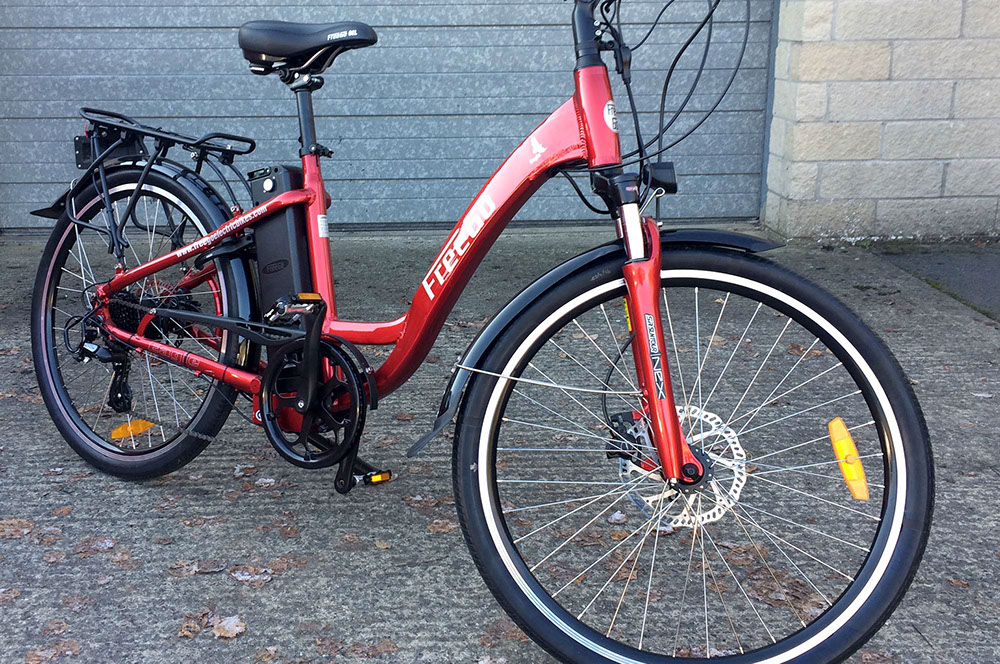 Environmental Performance
Cycling is one of the most environmentally friendly and sustainable forms of transport available. But few people know that the tyres can be damaging to the environment and if you have a puncture, you'll have to throw much of it away. We commissioned an independent study into the life cycle impact of our tyre compared to a leading puncture resistant one. The results are dramatic.
Our rubber tyres are 70% less damaging to the environment. Even if we assume that both tyres last the same length of time. But since our tyres are solid, they will last much longer. If you also consider not needing the repair kits, pumps, spare tubes etc... it's clear which is better.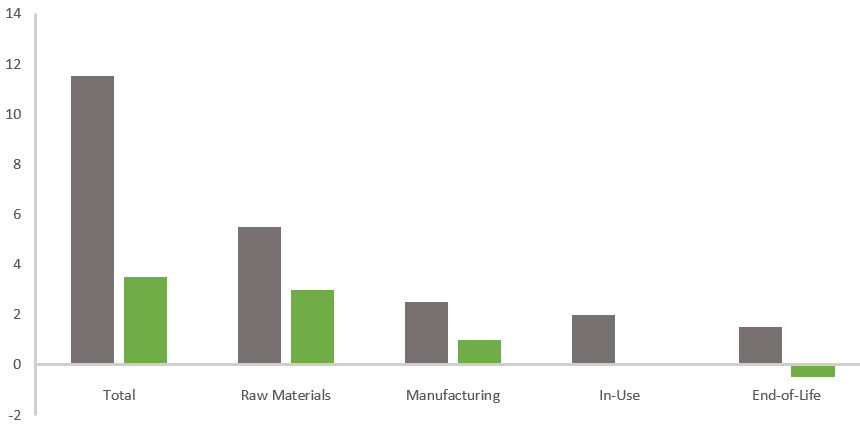 Carbon Intensity / Climate Change Impact
(kilograms CO2 equivalent emissions)
Leading Puncture Resistant Tyre
New Gecko Tyre
Geckos are made from a single material rather than lots of different ones combined.
Making a Gecko is simpler and less energy intensive.
Geckos don't need inner tubes or get punctures.
Gecko is 100% Recyclable.
Some very useful properties beyond tyres

LIGHTWEIGHT WITH GOOD DYNAMIC PERFORMANCE
The rubber can be super lightweight and gives excellent dynamic performance as you may expect from a quality rubber product.

Our bicycle tyres have a single rubber component and so they can be recycled easily into high quality rubber products, unlike conventional pneumatic tyres.

We can bond this rubber material to almost anything and ensure that it can cope with a wide range of application environments.
Nice things you can do with it

Puncture proof tyres that feel and behave like conventional pneumatic tyres with good grip, handling and wear resistance.

Ideal for flexible joints or seals between components, it can be bonded for an easy assembly.

We can adjust the properties to give varying levels of suspension and vibration isolation to meet your requirements.

Excellent for vibration damping, we've used it for engine mounts and tool grips
We can also adjust the material properties to give different levels of 'grippiness'.

Good shock absorbing characteristics and energy absorption.
© Copyright by Gecko Rubber Ltd. All rights reserved.