How to Upgrade to Gecko Tyres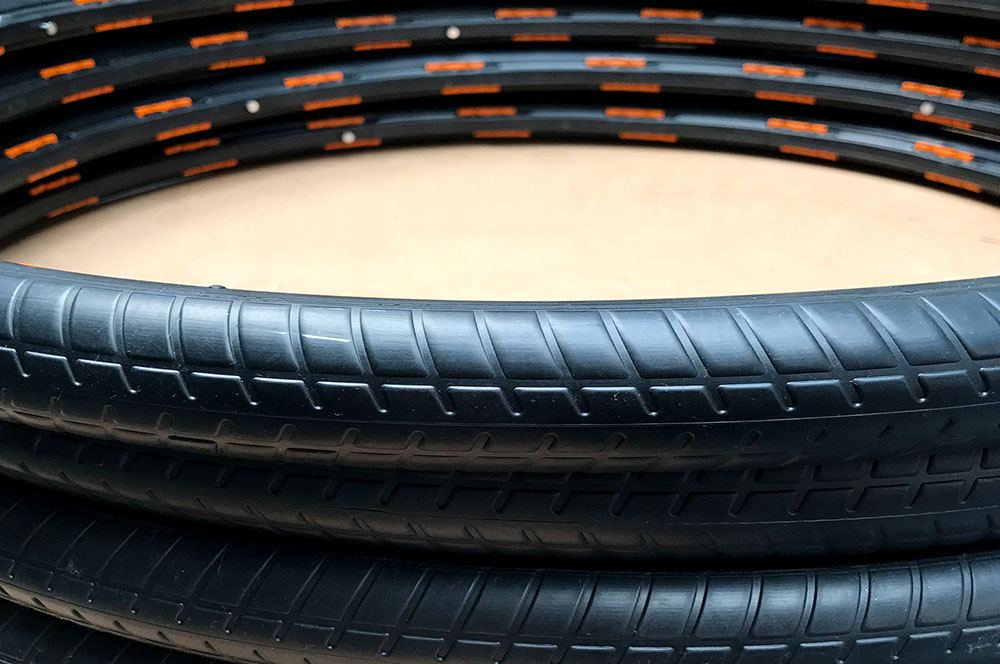 Initially Gecko tyres will only be availabe in selected UK bike shops, where you will have them fitted by their workshop for you. These shops will ensure that they are fitted correctly and to the correct wheel rim. Recommended fitted cost of a Gecko Tyre is £55 (inclusive of VAT).
You can get your Geckos from the following great bike shops:
Selected Dealers and Shops appearing soon!
Notes for installation:
26" x 1.5" and 26" x 1.75" size tyres, needs an ETRTO 559 x 19 wheel
700mm x 40mm tyres need the very common ETRTO 622 x 19 size wheel.
All tyres need a dual wall and 36 spoke wheel.
Gecko tyres are currently designed to be fitted once.
They can be removed without damaging the wheel as we do not use glue. But removing the tyre can cause damage to the rubber and will make a secure second fitting difficult.
Patented Gecko rubber tyre with fitting clips
© Copyright by Gecko Rubber Ltd. All rights reserved.